Fitness Center and Pool
On-site full-size heated indoor lap pool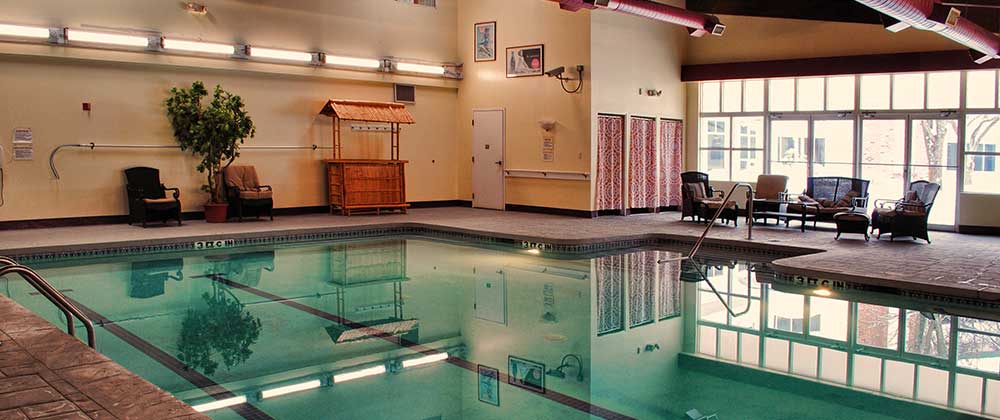 Did you know that sometimes the best medicine is improving your health through fitness? One of the best ways to ensure you're living a happy, healthy life in your golden years is to get plenty of exercise with the help of New Horizons at Marlborough.
Our Senior Fitness Amenities
Our spacious assisted living fitness center has a variety of offerings to suit all fitness levels and preferences. Take advantage of our full-size heated indoor lap pool featuring floor-to-ceiling windows allowing for plenty of natural light, which creates a calm and inviting atmosphere. The Fitness Center is equipped with aerobic machines such as ellipticals, spin bikes, treadmills, and ergometers. The fitness center also includes a weight-lifting area featuring free weights and stationary equipment. The aerobics room features daily workout classes and professional coaching from certified trainers. At New Horizons at Marlborough, we believe that fitness should be available to everyone, which is why all activities in the fitness and aerobics center are available without any additional charge.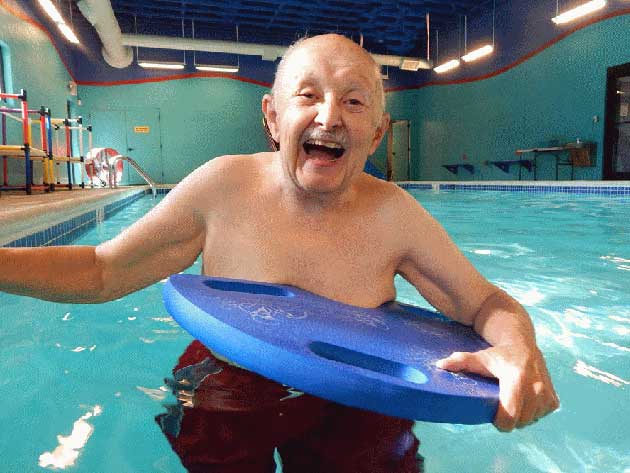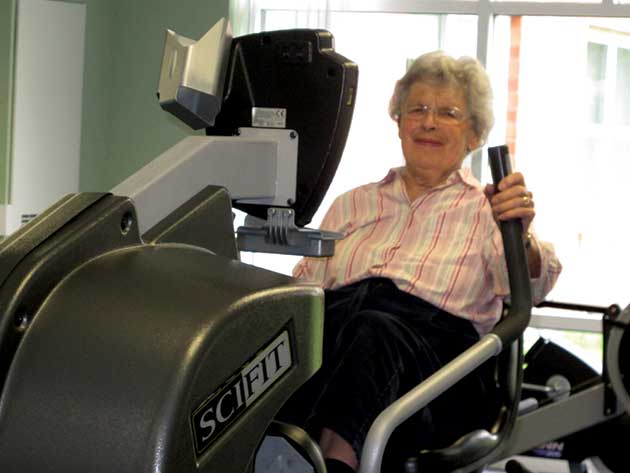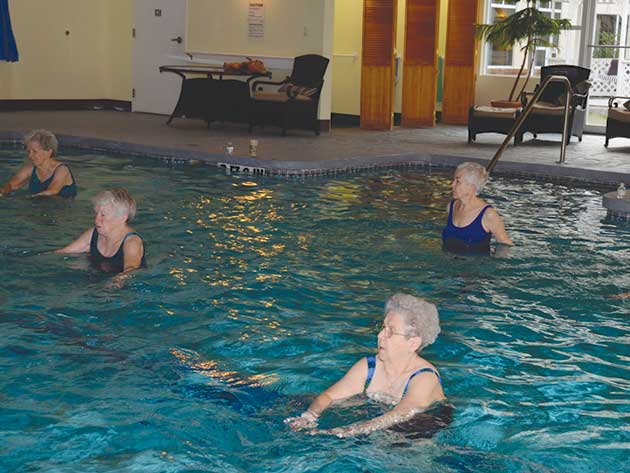 Popular Exercises for Seniors at New Horizons at Marlborough
Many residents who take advantage of our fitness programs include a mix of cardio and weights in order to strengthen all components of the body. Popular exercises include non-impact aerobic activity such as swimming, cycling, rowing, and yoga. We have also seen an increased interest in free weight exercise programs. In the warmer weather, we have group exercise programs outdoors, "under the tent."
For seniors, it's especially important to maintain muscle mass and flexibility in order to avoid issues such as osteoporosis, fractures, and even slip-and-fall accidents down the road. Not only does a routine exercise program help improve your health but it also improves your mood and immune system. As always, New Horizons at Marlborough puts your safety first. If you have any questions about our exercise programs or fitness center hours of operation, please contact us at 508-460-5200.
Are you ready to call New Horizons at Marlborough your home? Give us a call at 508-460-5200 or fill out our contact form.
Continue
Both New Horizons are strictly not-for-profit communities owned by Cummings Foundation, one of the largest private foundations in New England. Cummings Foundation awards more than $30 million annually, and has awarded more than $500 million to date to support greater Boston nonprofits.