Building & Amenities
The choice of studio, one-, or two-bedroom apartments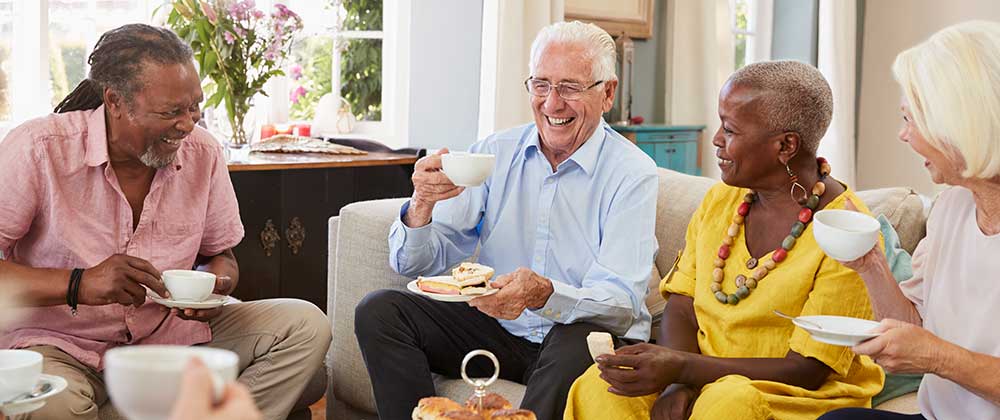 New Horizons Continuing Care Retirement Community (CCRC) was established in 1994 by Cummings Properties, LLC of Woburn, Massachusetts. This campus setting was originally a residential girls school and has since been renovated and significantly enlarged. A wide variety of amenities and features have been added to foster both aesthetic appeal and comfort.
In 2002, the campus was enlarged with two new four-story buildings and 130 oversized units for fully independent seniors. Most buildings this size tend to be wood-framed, but The Meadows are steel-framed with poured concrete floors. A majority of the two-story New Horizons building is fireproof poured-concrete, including the roof. For extra protection, the buildings have extensive fire protection sprinkler systems.
Inside the building, residents can explore the following:
Nurses' stations
Renowned hair salon
Resident services office
Stunning outdoor patios
Three elegant dining rooms
Art Studio
Game room
Large-screen theaters
Pharmacy/sundry shop
Heated indoor swimming pool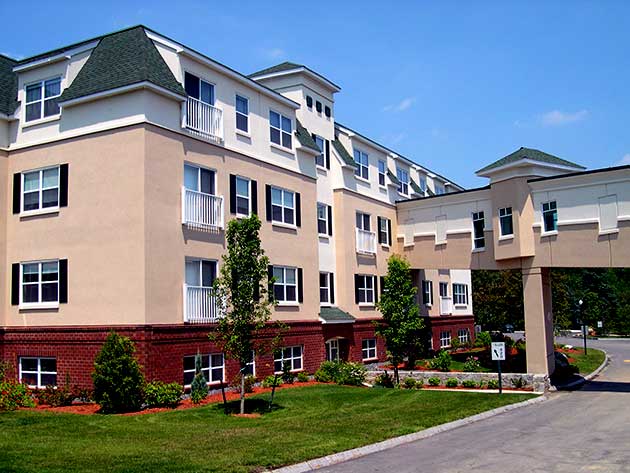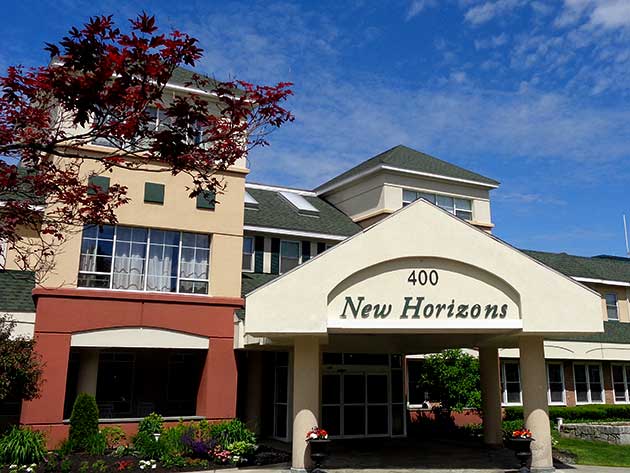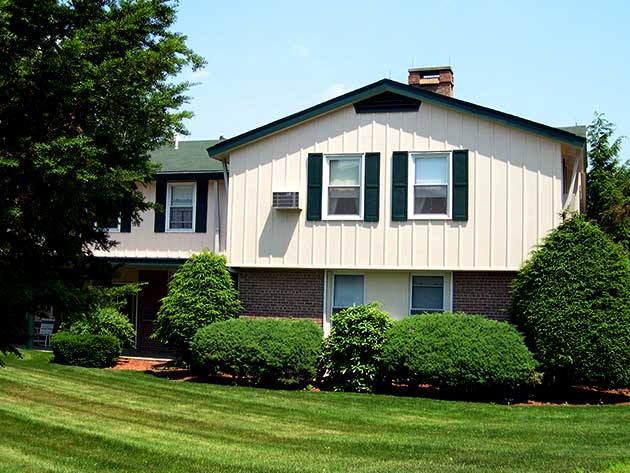 With eight elevators throughout the buildings and an elegant indoor walking path with hand rails and seating areas, New Horizons at Marlborough has created a community of convenience.
Are you ready to call New Horizons at Marlborough your home? Give us a call at 508-460-5200 or fill out our contact form.
Continue
Both New Horizons are strictly not-for-profit communities owned by Cummings Foundation, one of the largest private foundations in New England. Cummings Foundation awards more than $30 million annually, and has awarded more than $500 million to date to support greater Boston nonprofits.