Independent Living at The Meadows
Active seniors enjoy their independent lifestyles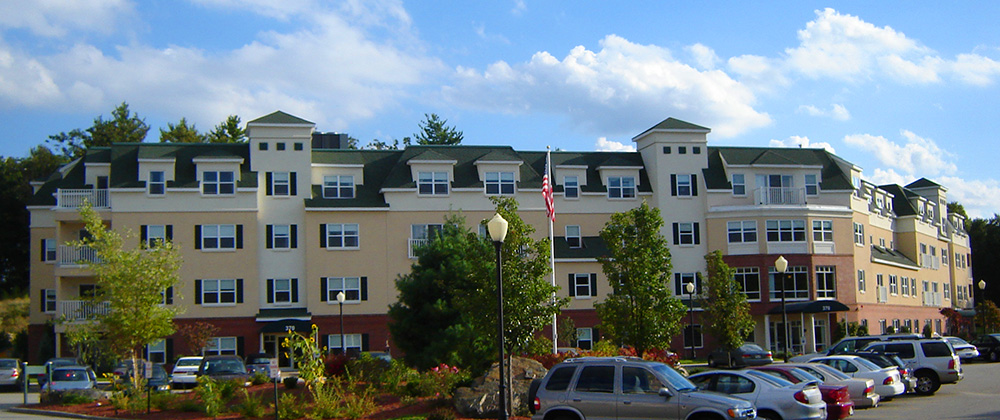 Active seniors enjoy their independent lifestyles when residing at The Meadows, and with 100 acres of wooded conservation land surrounding the entire New Horizons property, residents have remarkable views. All of our apartments include fully applianced kitchens, large tiled baths, and in-unit washers/dryers.  Constructed in 2001, these apartments are completed with steel, concrete, and expansive windows. At The Meadows, residents are surrounded by 40 picturesque acres, adjacent to scenic conservation land in a quiet country residential neighborhood, offering a tranquil yet invigorating setting.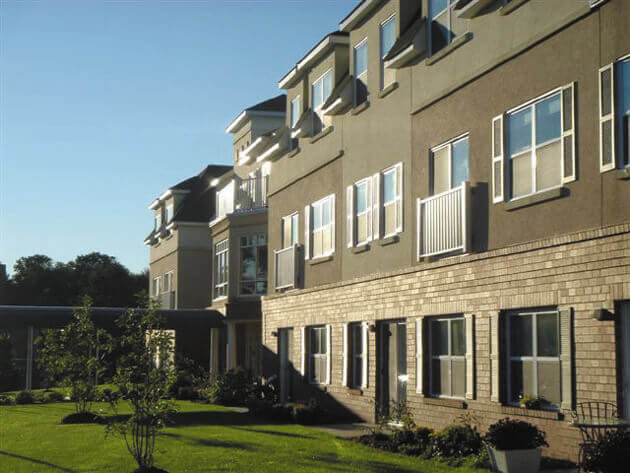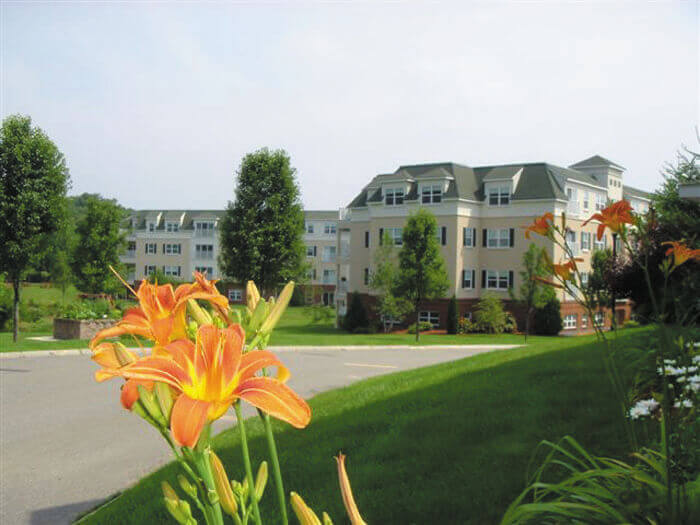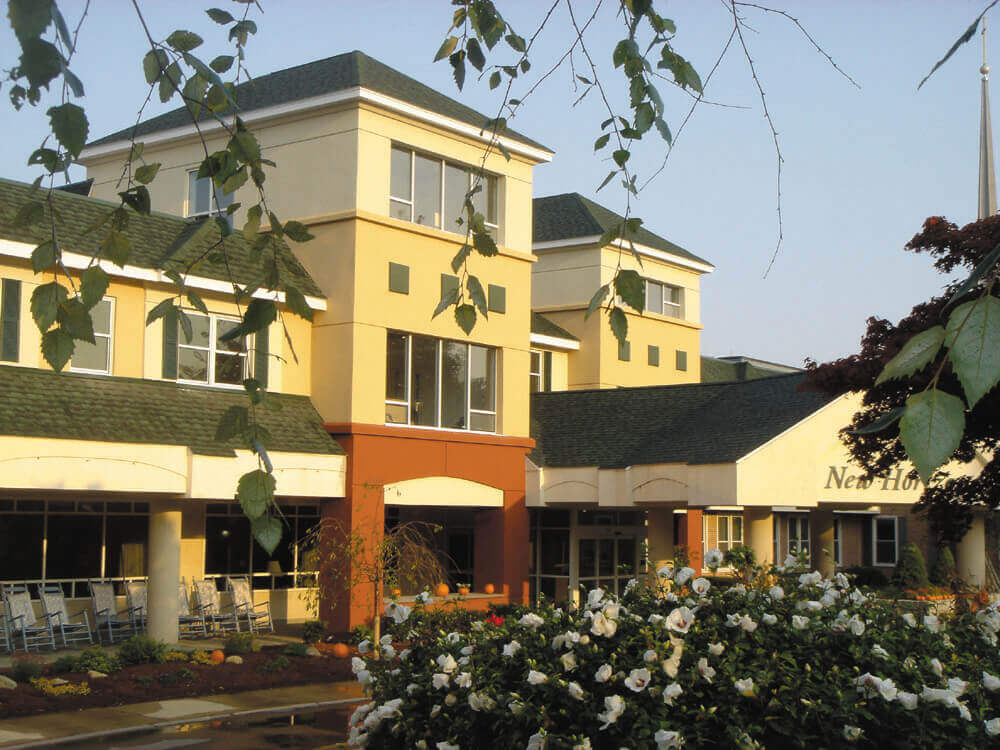 While Meadows residents may always cook their own meals, or order out, we provide one meal a day in one of our two elegant dining rooms. Monthly activities are also available, and residents are welcome to take part in our health and fitness classes at our health club right here on our campus. Our health club includes a beautiful indoor heated pool so residents can swim all year round.
Virtual Tour of New Horizons
The Meadows is intended for both those who are retired or those actively working in the community. We also offer plenty of free parking and professionally landscaped grounds as well as a scenic wooded walking path. At 370 Hemenway Street, we provide full American-style breakfast and, at 420 Hemenway Street, a gourmet dinner is served in the Broadmeadow Dining Room, six evenings a week, as well as Sunday afternoons.
Unsolicited Testimonials
If you are considering a move to New Horizons, one of the most revealing things for you to consider is the long list of comments on our Testimonials page. Every one of these unsolicited comments was received in writing from a resident or grateful family member who also signed the testimonial.
Read Our Testimonials
Benefits of Residing in an Independent Living Community
Seniors who choose to live in an independent living community typically do not need assistance with daily activities. These individuals are interested in socializing and living their senior years to the fullest. What better place to enjoy retirement than at The Meadows?
A core benefit of residing in The Meadows is that our staff oversees the upkeep of the property. This means our residents never have to worry about mowing the lawn, adjusting the water heater, shoveling in the winter, or making any home repairs.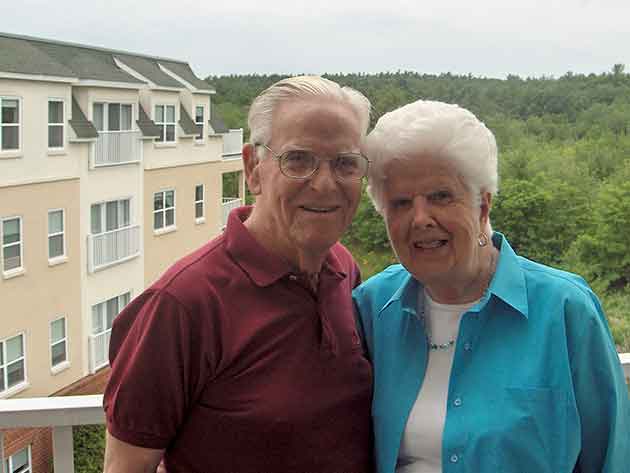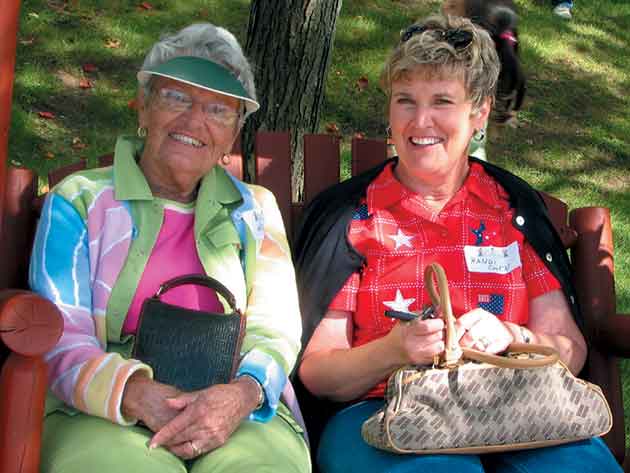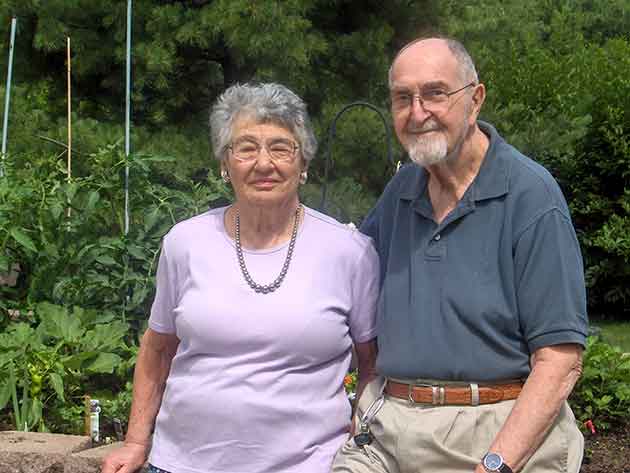 We also offer plenty of activities that our independent living residents can take part in, including movie nights, trivia, baking contests, walks, watercise classes, and more. Whether you're seeking a cocktail hour or a trip into nearby towns, we can meet your needs.
Residents here can feel completely comfortable knowing they don't need to be concerned with paying bills for the internet, phone, heat, cable, electricity and water. Owning your own home can take a lot of time out of the day, which is why those who have retired can sit back and unwind at our independent living community.
If residents do need assistance, we are always here to lend a helping hand. Our staff is available around-the-clock in the event of an emergency. This is one of the major benefits when selecting our independent living community in Massachusetts.
Continue
Both New Horizons are strictly not-for-profit communities owned by Cummings Foundation, one of the largest private foundations in New England. Cummings Foundation awards more than $30 million annually, and has awarded more than $500 million to date to support greater Boston nonprofits.